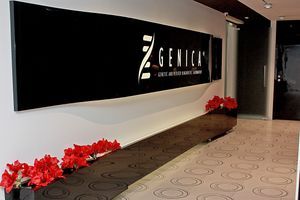 Founded in 2006 GENICA is the only specialized laboratory in Bulgaria for performing molecular genetic tests. The lab provides a full spectrum of modern genetic methods and technologies for analysis of human, viral and bacterial genomes (PCR; RT-PCR; sequencing; hybridization techniques).
GENICA is active in research and is constantly developing new and innovative services in the field of genetics. Latest technologies take over the previously used diagnostic methods.
Over 60 medical experts, human geneticists, and researchers work together with clinical, medical, and scientific partners worldwide.